Sophisticated
Living Magazine
Nashville's premier publication covering luxury content on a local, national + international level
{Pictured above: Dream Hotel's Stateside Kitchen, full feature on this elevated, yet approachable dining experience, read here}
Sophisticated Living Magazine is an award-winning boutique publication catering to the most affluent and influential individuals in each market. Here in Nashville, we cater to over 200,000+ of Nashville's finest residents. By combining fabulous content on travel, art, antiques, fashion, interiors, automobiles and so much more in each of our 6 annual issues, the depth of Sophisticated Living's editorial schedule is unparalleled. Our unique formula utilizes a combination of local interest stories as well as national and international content which speaks to the interests of our affluent and intrigued readership.
Along with local coverage of Nashville's rich cultural and strong philanthropy, content also includes food and wine with a sommelier column in each issue. Elegant in its layout, while also keeping readers informed on Nashville, is one of the reasons Sophisticated Living has become the "It" magazine for Nashville's finest.
We take great pride in only partnering with the best of the best in each industry and delivering our readership premium content. Each of you have entrusted us over the years to deliver only the best and we look forward to continue to do so.
Each of our issues are also available online under the 'Issues' tab above. Flip through and enjoy on your phone or tablet.
We are beyond thrilled and honored to have our September + October cover woman as Nashville's own Landyn Hutchinson of Living With Landyn.
From spearheading her lifestyle website, to launching her own store in L & L Marketplace, to most importantly, being a wife + mother of two, she engages with her hundreds of thousands of followers daily and teaches us all how to keep in real- from work life balance, to amazing recipes, to skincare and beyond.
Follow Landyn on Instagram @livingwithlandyn and visit www.livingwithlandyn.com
Now accepting Real Wedding + Announcement Submissions
Our annual SOPHISTICATED LIVING WEDDINGS edition will be published in our Jan/Feb 2020 issue.
Email alexandra@slmag.net for rate and page options.
Kindly include a brief background of you & your partner, a few photos from the day and any other important moments you'd like to share.
Deadline to submit is Oct 25th.
An elevated, interactive cocktail experience now open in Downtown Nashville where Commerce Street meets 2nd Ave.
This Manhattan-based company is bringing a whole new element of 'Broadway' entertainment, but Honky Tonks in sight.
Read full feature here
and visit https://liquorlabnashville.com/to book your reservation!
Bourbon Steak at the JW Marriott Nashville is no doubt a premium experience - from the incredible food to the beautiful view, Bourbon Steak elevates the culinary scene in Nashville 100x. See full feature here.
A priceless Bed and Breakfast Experience of Wedgewood Avenue. Take a peek inside on page 68.
Amelia's Flowers, a floral company created by Mattie Bush, will be opening its second permanent storefront this May in L&L Marketplace, Nashville's newest dining, and retail destination.
Known for originally selling flowers out Volkswagen Transporters, Amelia's Flower's storefront will offer a wider floral variety, along with more delicate and silk styles. Customers will also be able to choose from a collection of dried flowers to create personalized potpourri bags while other "home & gift" items will be available for purchase.
3814 Charlotte Avenue Nashville, TN 37209
A sommelier simplifies the wine glass selection process
Join Gold Skin Care on Sept 25th for special offers on treatments from Botox to Peels!
Visit www.goldskincare.com or call 615.383.2400 for more information.
Where a Casual Dinner Party Meets An Elevated Culinary Experience. Read all about it here.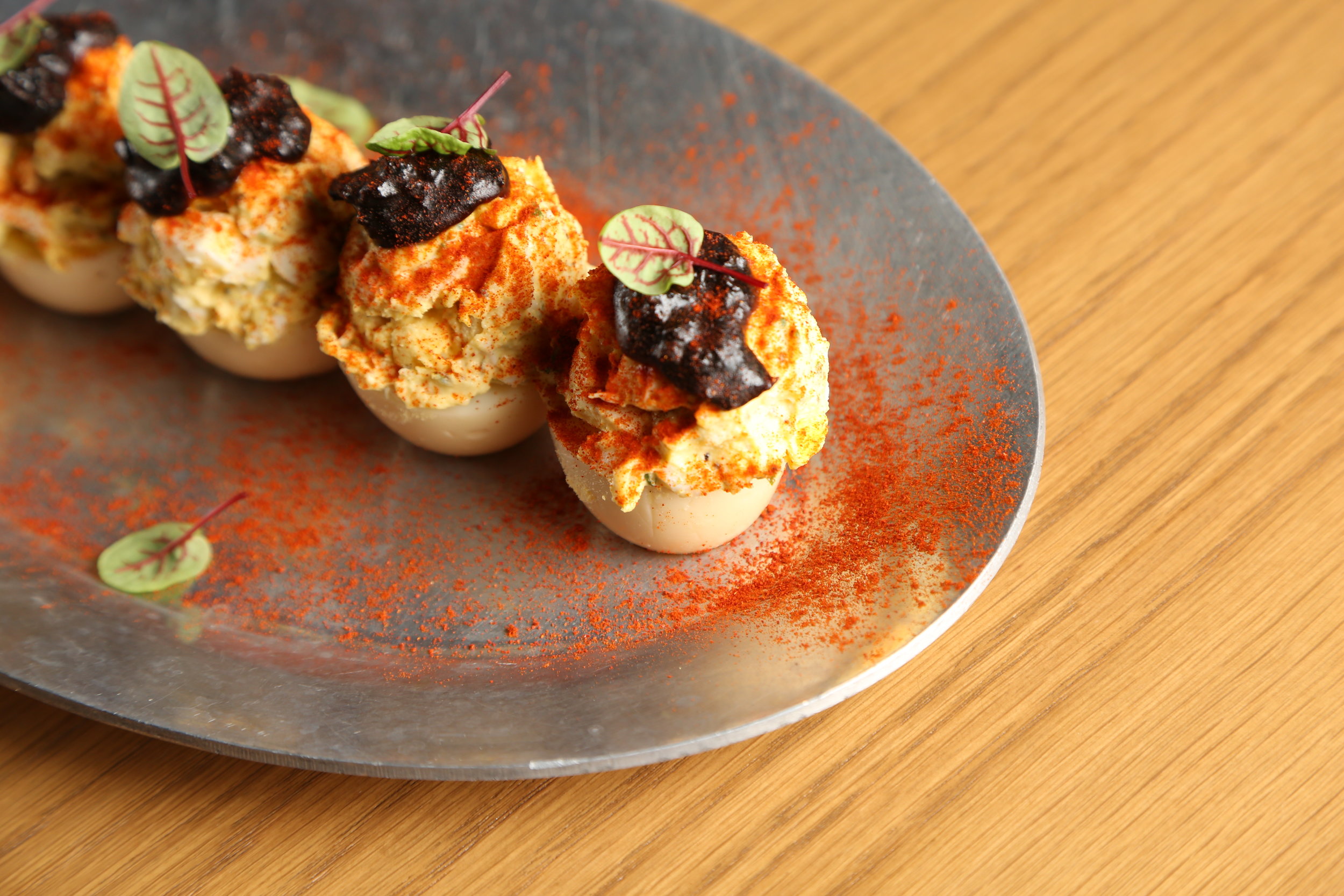 Ellington's Mid Way Bar + Grill
A "bringing it back to the basics" dining experience, located on the 4th floor of The Fairlane Hotel. Step inside a retro-modern dining room with a special nod to nostalgia. Not to mention, their wraparound patio is not to be missed this spring. See full feature on Ellington's here.
The Hilton Nashville Green Hill's brings an elevated dining experience to the neighborhood. See full feature here.
Nashville's newest in Asian cuisine. Chef/Partner Mike Morales (pictured left) brings his strong leadership and unmatched talent to Sunda's new Nashville location. Creating a wide-range of sushi, sashimi and nigari as well as a curated, yet extensive offering of unique dishes like Adobo Braised Pork Belly, Sunda Crab Legs, Pad Thai, Oxtail Pot Stickers and Lemongrass Beef Lollipops. Read full feature here.
www.sundanewasian.com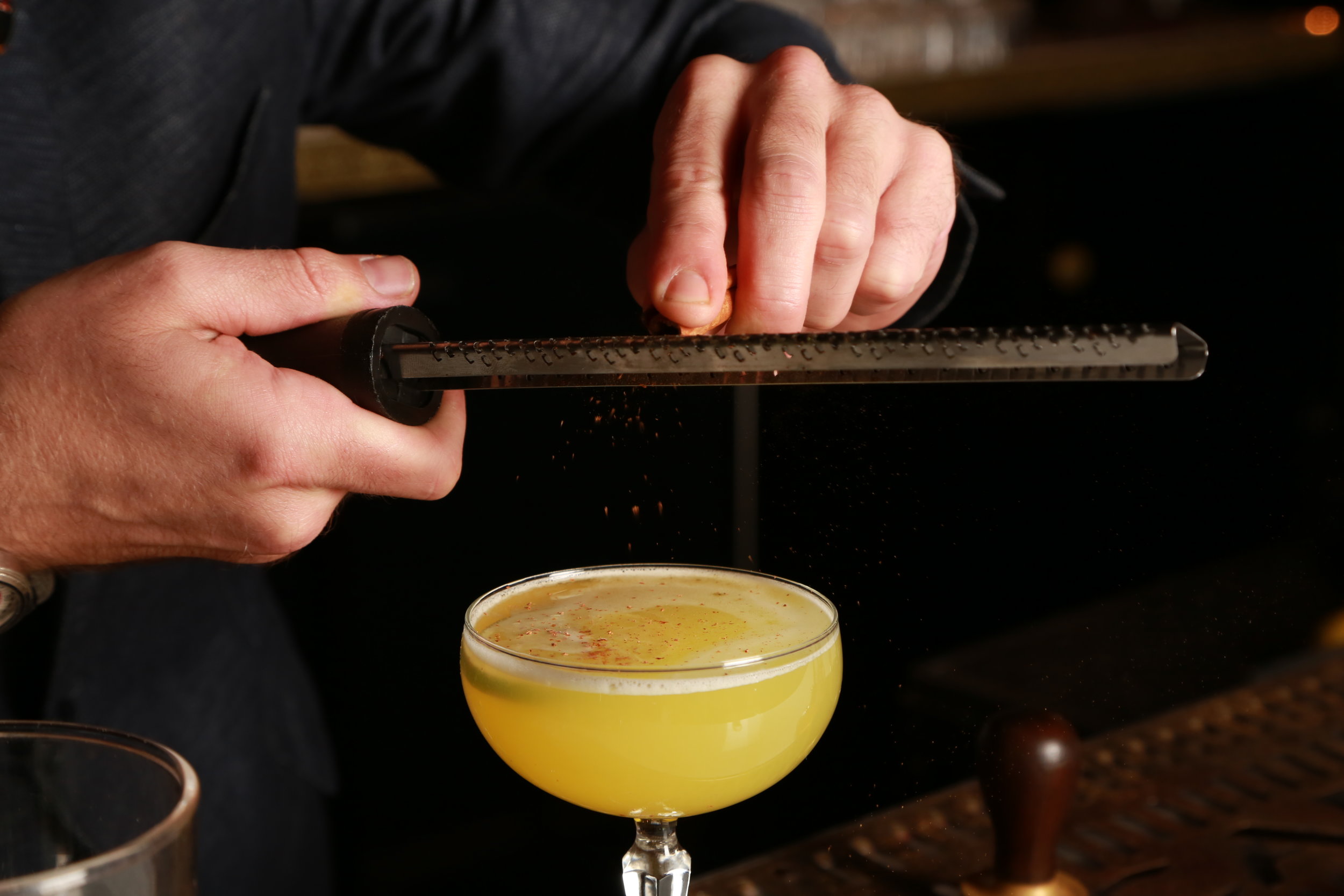 A fabulously unique dining experience in the heart of downtown Nashville, House of Cards mystifies guests with entertainment and fine fare. The upscale, magic-themed speakeasy underneath the Johnny Cash Museum is waiting to be discovered…see full feature here.
Britt Steele
Editor-in-Chief
britt@slmag.net
615.509.1602 (c)
Contact
We look forward to partnering with you to uniquely position your business effectively to the Sophisticated Living audience.
To discuss your Sophisticated Living advertising campaign or if you'd just like to say hello, email or call our managing editor:
Alexandra Rhett
Managing Editor
alexandra@slmag.net
205.807.7027 (c)
615.509.1602 (o)
Fabrizio Venuta
Publisher
fabrizio@slmag.net
615.512.8485 (c)
Britt Steele
Editor-in-chief. Loves bright colors, the outdoors and the imagination. A writer at heart, lover of language. Always in the sunshine.
Fabrizio venuta
Publisher. Enjoys fine wine and seeking new adventures. A master in the kitchen cooking traditional Italian fare and loves playing soccer with his daughter (an ode to 'futball' of course). Fresh espresso is a must.
alexandra rhett
Managing Editor. Creative mind, passionate in business. Loves a crisp glass of Sancerre and being in her favorite place in the world, Cape Cod. Enjoys to cook but still has a long way to go (still burns rice and uses too much salt). Loves people and creating relationships.
MICHAEL SCOTT EVANS
Lead Photographer. Behind the lenses, but in the forefront of our team. Scott delivers incredible content on an international scale.
Ted clayton
Social Editor. Suit connoisseur and the social face of Sophisticated Living Magazine. See him at every hot event in town, looking dapper, of course. Enjoys walking his two pups and spoiling his granddaughter, Anne Fleming.